Glass ranges dedicated to Mobility
As versatile as thin glass may be, FeelInGlass® has developed thin and ultra thin glass ranges to match with evolving needs in the transportation industry.
Whether it is for cars or any new mobility uses, FeelInMotion ensures lightweight, strong mechanical properties and great optical performance.
Our expertise is driven by the highest standards in the industry, therefore our glass is fitted for a wide set of applications: clusters, display covers, control panels…
In order to fit with specific uses, we developed several surface treatments to enhance the aesthetic and touch aspects of our glass: anti-glare, anti reflective, anti finger-print.
Applications
FeelInGlass® is suitable as cover for displays in automotive interiors.
Whether it is used as Instrument Cluster Display (ICD), Center information Display (CID), Digital Side-View Mirror (DSVM), Head-Up Display (HUD) or any glass component of knobs and rotaries, our glass can adapt to many interior trims and technologies.

Cover glass for displays
As displays integrate more and more substrates, the front layer i.e. the cover glass, is one of the most important component since it represents the direct interaction with its user whether it is by sight and/or by touch.
FeelInGlass®, through its years of development regarding coatings, has been constantly evolving to fit with the constraints of this specific display market. Our anti-glare solution is therefore a well-suited solution for many display uses.
FeelInMotion Anti-Glare ranges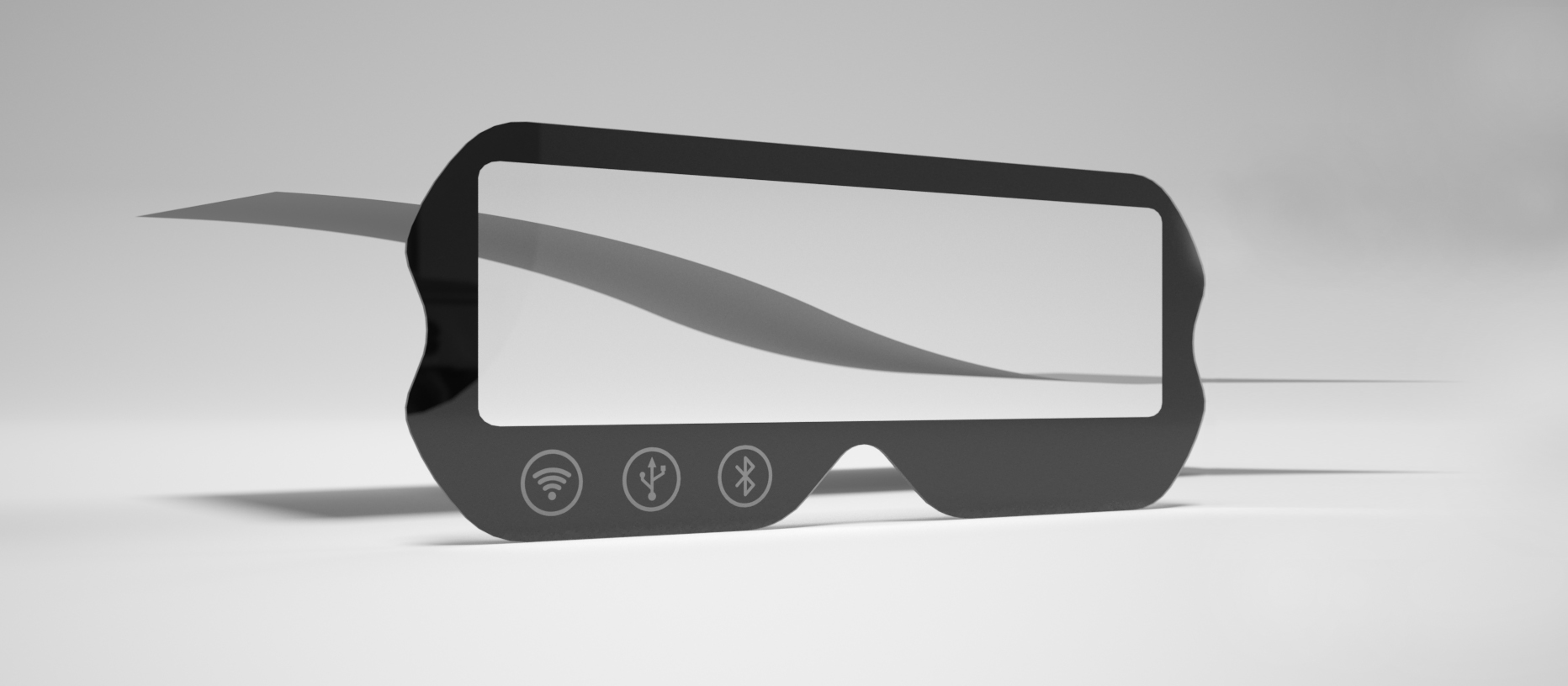 Clear
Clear finish with neutral aspect suited for stable lighting conditions and minimum reflection.
Satin
Satin finish with standard glare reduction and preserved image resolution with sheen aspect.
Matte
Matte finish with high glare reduction and optimal ratio between light diffusion and image resolution.
Extra Matte
ExtraMatte finish with very high glare reduction and enhanced light diffusion with powdered aspect.
And more
Our process is both driven by our expertise and an open approach.
We are striving to bring value to our partners.
By creating synergy between our methods, we co-develop with you ideas that can be implemented on the long-term/at industrial scale.