High-end differentiated approach
As a premium element of vehicles' cockpits, glass provides an innovative path to interior design.
The advent of new materials for surface enhancement in automotive interiors opens up opportunities for glass.
FeelInGlass® has been rethinking the way glass can be integrated in door trims, dashboards and consoles.
Therefore, cockpits are being converted as an extension of what represents individuals' environments in their daily life.
Design perspectives
In order to carry out progresses operated in automotive cockpits, FeelInGlass® has taken into consideration the expectations from CMF designers and experts to overcome customization possibilities of glass.
As a pioneer of coming trends related to glass solutions integration, we developed series of inspirational samples to widen the scope of interior design.
The three collections "Sharing", "Serenity" and "Dynamism" serve as an entry door to go beyond the conventional way of developing your concepts.
FeelInspiration

Decorative glass collections
Sharing
Our first updated collection "Sharing", is characterized by angular dependence effects and a neutral color palette. It is specifically designed to fit in shared spaces where interactions are frequent.
A flexible and versatile collection dedicated to connected environments.
Download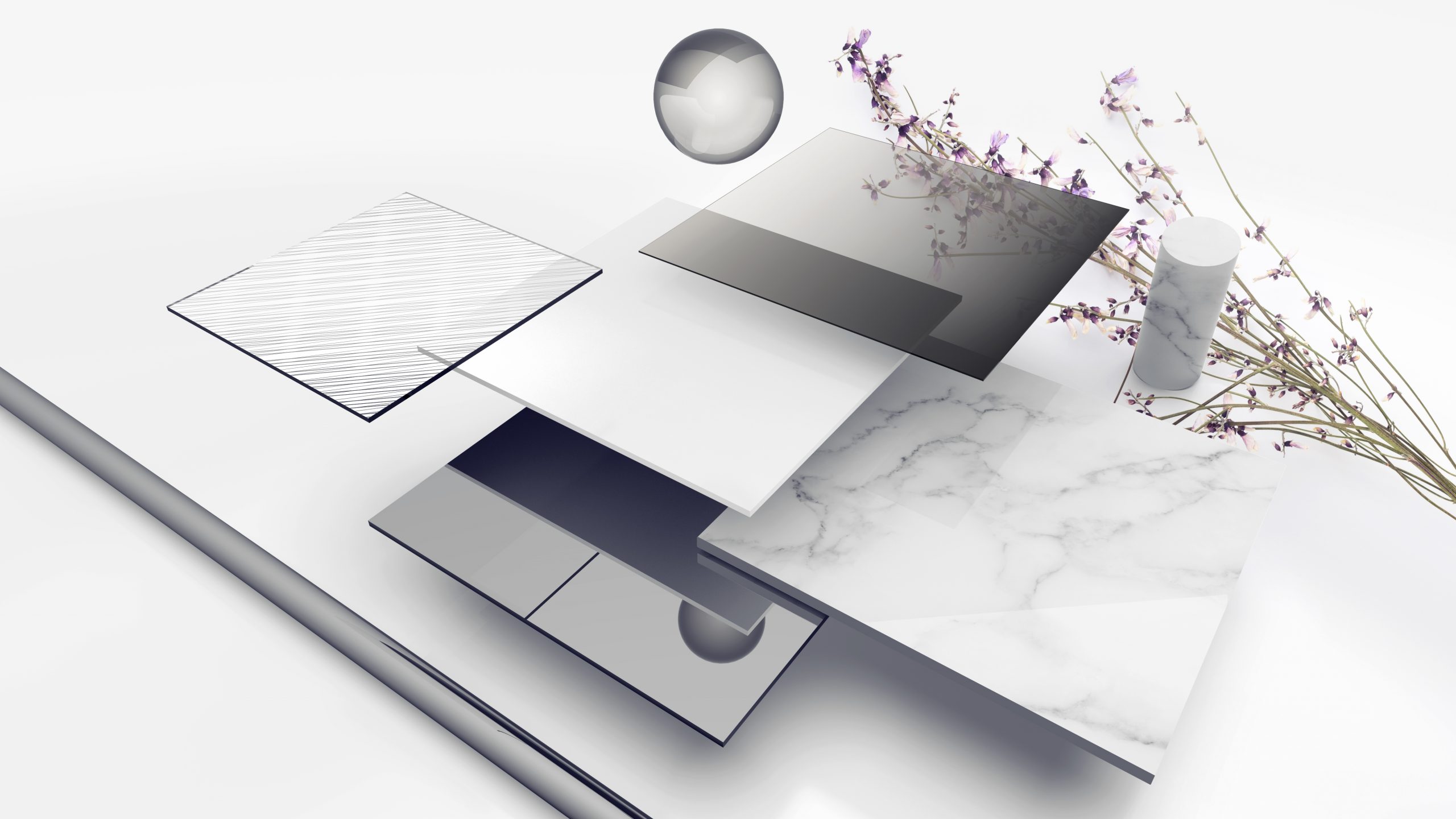 Serenity
"Serenity", in its new and updated version, reflects the capacity of glass to recreate lively and natural dimensions. It is specifically the case with the imitation of natural materials, the covering of noble materials or the utilization of mirror effects.
Download
Dynamism
The last collection "Dynamism" provides a premium feeling to glass when appealing to sight and to touch. Different levels of etching and seamless transitions from opaque to semi-transparent are added for higher precieved value.
A collection bringing glass design to another dimension with innovative patterns and touch features.
Download
Door Applique by FeelInGlass®
Project initiated through growing expectations towards exterior glazing, the Door Applique by FeelInGlass® translates the wish to enhance connectivity outside the cockpit.