As first time exhibitor at CES 2023, Feelinglass® expected an enriching journey with the unveiling of its latest innovations. Throwback to our presence this year at the show, a unique experience in the Mobility of the future.
The roadmap of exhibitions has been heavy for the Feelinglass® team in 2022. After our presence at several shows in a row: Automotive Interiors Expos held in Detroit in October, and in Stuttgart in November, and Electronica show happening in Munich in November as well. A busy end of year period bringing insights for our activities, and a certain mindset for the preparation of the CES 2023.

A four-day event gathering the key deciders of tomorrow's innovations linked especially to the new Mobility for FeelInGlass®. A genuine occasion for us to encounter and meet our potential partners for our further developments of glass-based interface for interior cockpits.
Our internal design expertise brought again its vision to testify the mix of aesthetics and functions dimensions we are able to combine. Our booth was organized to guide our visitors in an interactive way through our exclusive in-vehicle demonstrator and our inspirational decorative glass collections.
This edition was much expected from all stakeholders as a true reconnection with in-person events and it went above expectations. With a final attendance of 115,000 visitors, two and a half more the previous 2022 edition, we faced a lot of interest from our visitors. Here are some highlights.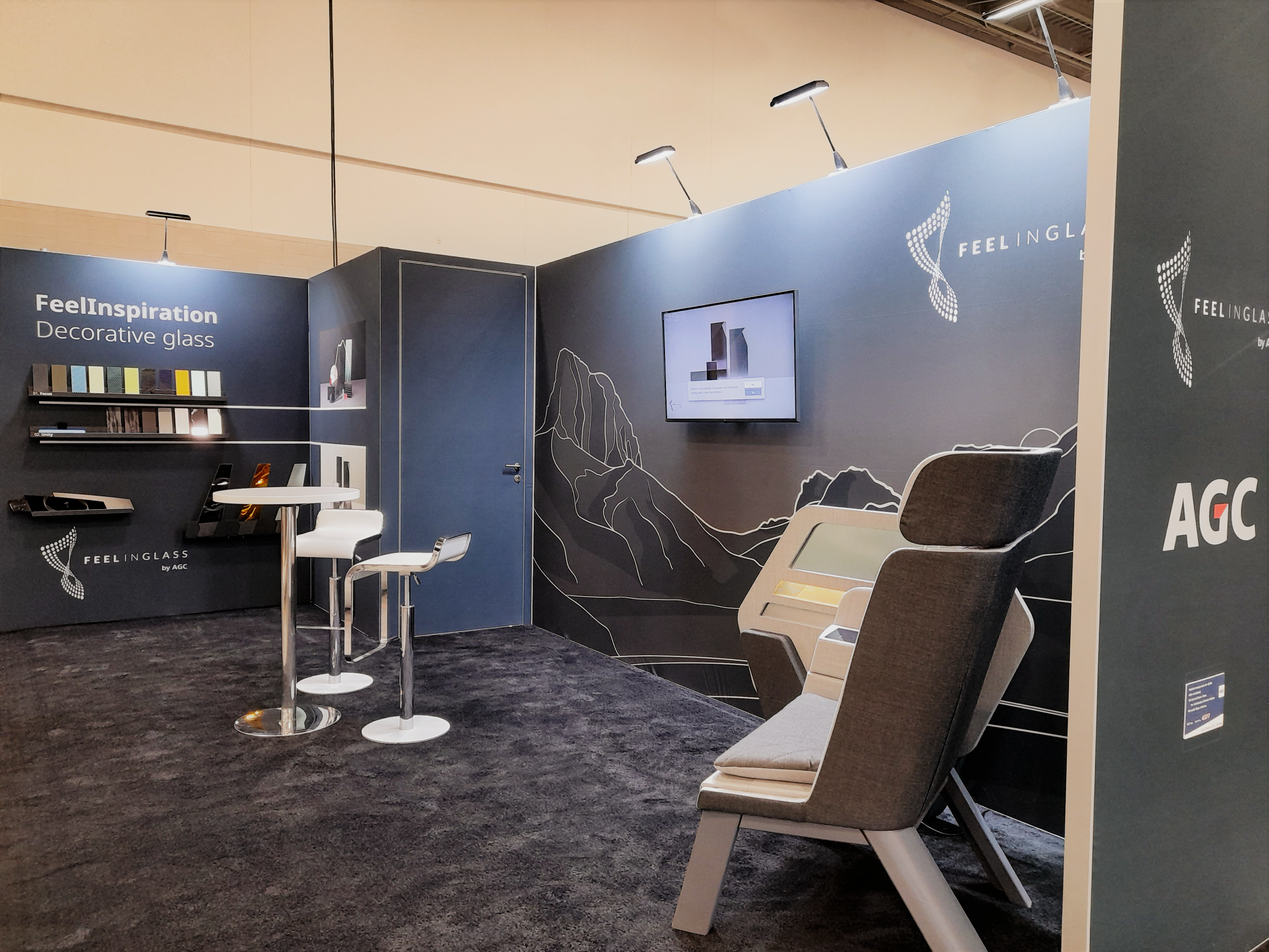 The demonstrator we developed for this specific event brought the attention of the users who were intrigued about the overall glass integration possibilities. This in-vehicle concept gathers a set of expertise FeelInGlass® wishes to pioneer for the future releases of the Mobility market.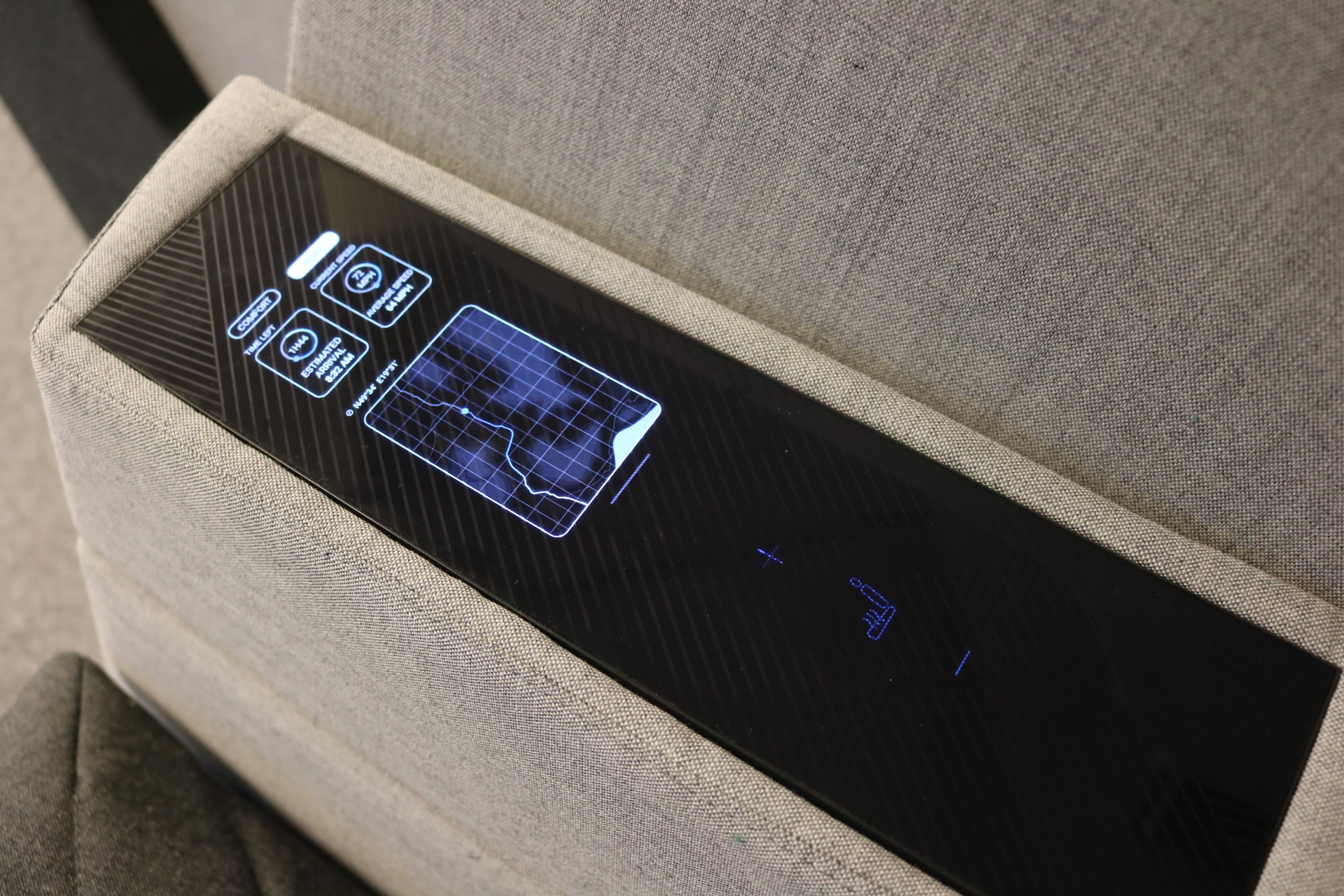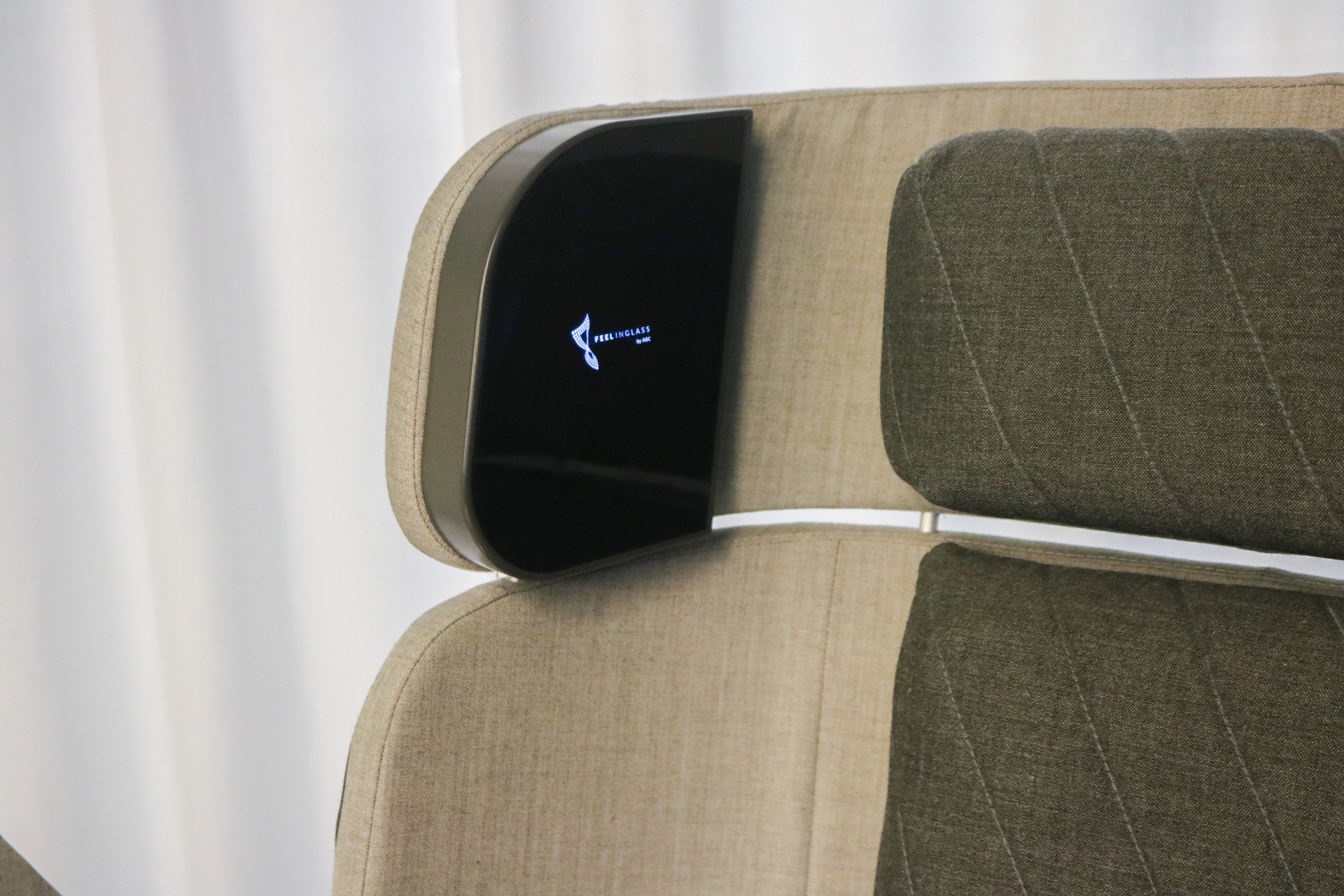 The seat features a touch controller with partial-etched cover glass. An enhanced decoration allowing for switchable functions (i.e ON/OFF feature) as well as a differentiated touch sensation, alternating between sleek and rough surface.
An audio glass system is integrated in the headrest for an immersive sound experience. A new way of integrating sound within cockpits, with glass as a cover material to replace conventional grills, and light signature to give high added-value to the final assembly.
The side panel gives an overview of passive and active glass parts in different configurations. An etched glass panel for more privacy. A decorative pattern with light integration for more aesthetics. And an E ink film turning glass into a smart surface making it change from white to black.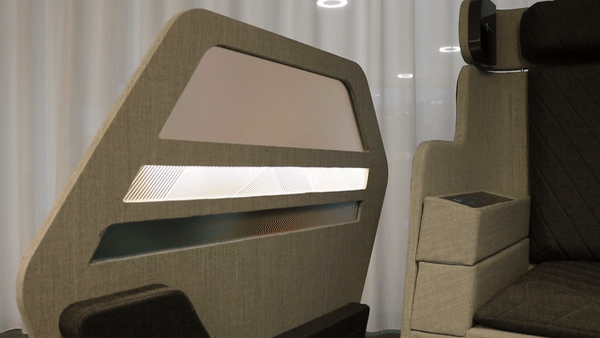 As a whole, our concept materializes the various surface treatments and decoration we are able to apply. A wide set of decorative samples are here to testify the strong expertise we have developed over years to enhance and expand the usage of glass towards more applications.
The FeelInspiration sample collections, "FOCUS" and "UNITY", translate the latest trends in terms of shades and patterns. Inspired from interior architecture, we address CMF designers and Design Studios a way to widen their scope through specific shades and textures.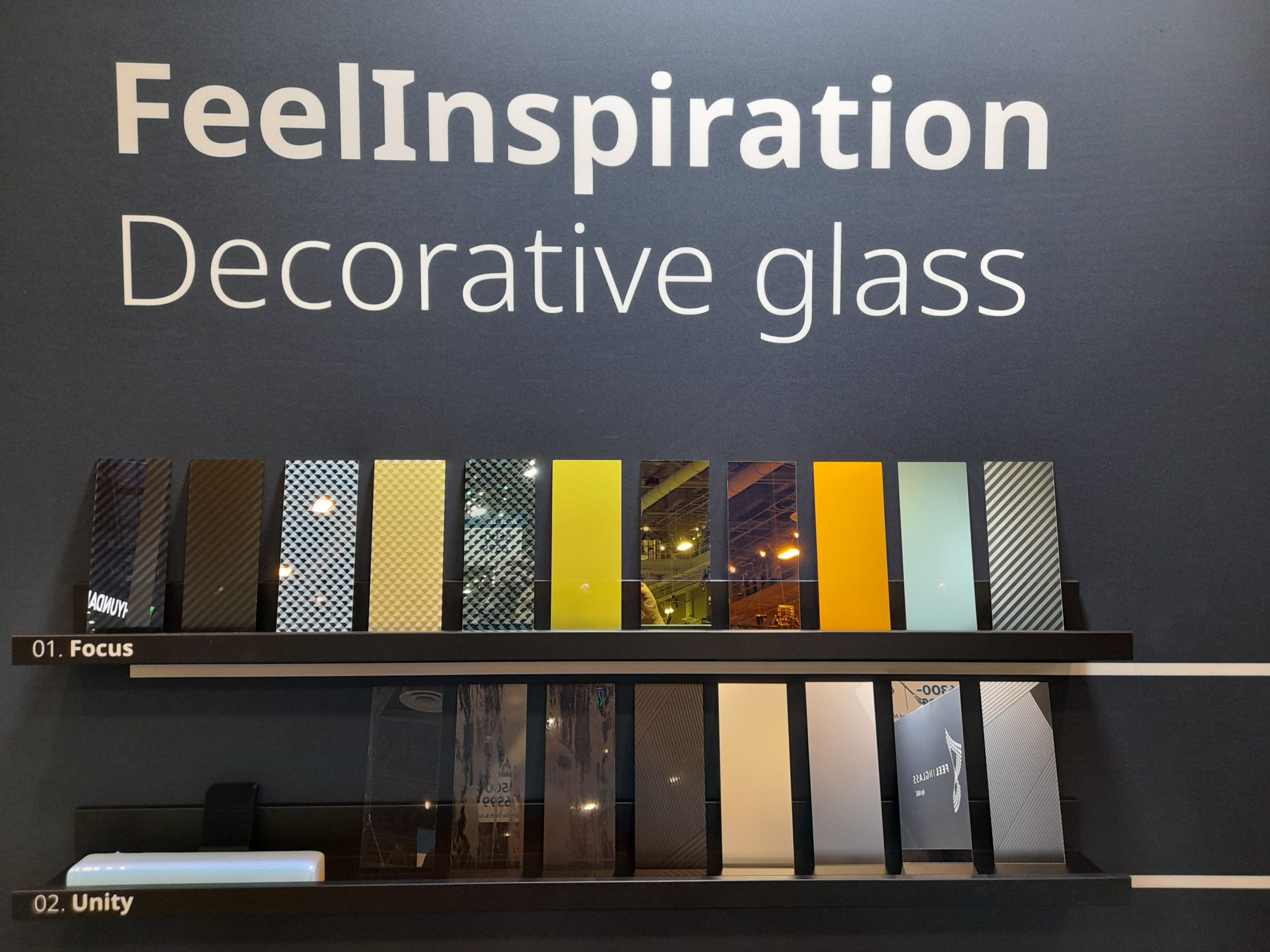 CES was a unique opportunity to display our products to a large audience and to collect feedbacks from OEMs and Tier1s regarding our innovations. Key stakeholders were present to finetune their vision of the new Mobility through what they experienced during the show. A very enriching and insightful journey.
Thanks to all our guests, partners and visitors for having been present during the show. A great momentum thanks to qualitative exchanges to start 2023.