In the continuity of our first release for FeelInspiration last year, 2022 represents a new milestone for our three new series of samples.
Last year, FeelInGlass® unveiled an exclusive vision of decorative applications for thin glass making a breakthrough in an unexplored scope. Indeed, the increasing need in lightweight, durable and versatile materials was the starting point of the development of such solutions for demanding automotive CMF designers.
After having brought these solutions to market, we have been fine-tuning our new collections according to future market needs, pattern trends and customers' feedbacks. "Sharing", "Serenity" and "Dynamism" are completely updated and keep maintaining a balance between their primary aim: mixing aesthetic, technology integration and ergonomics.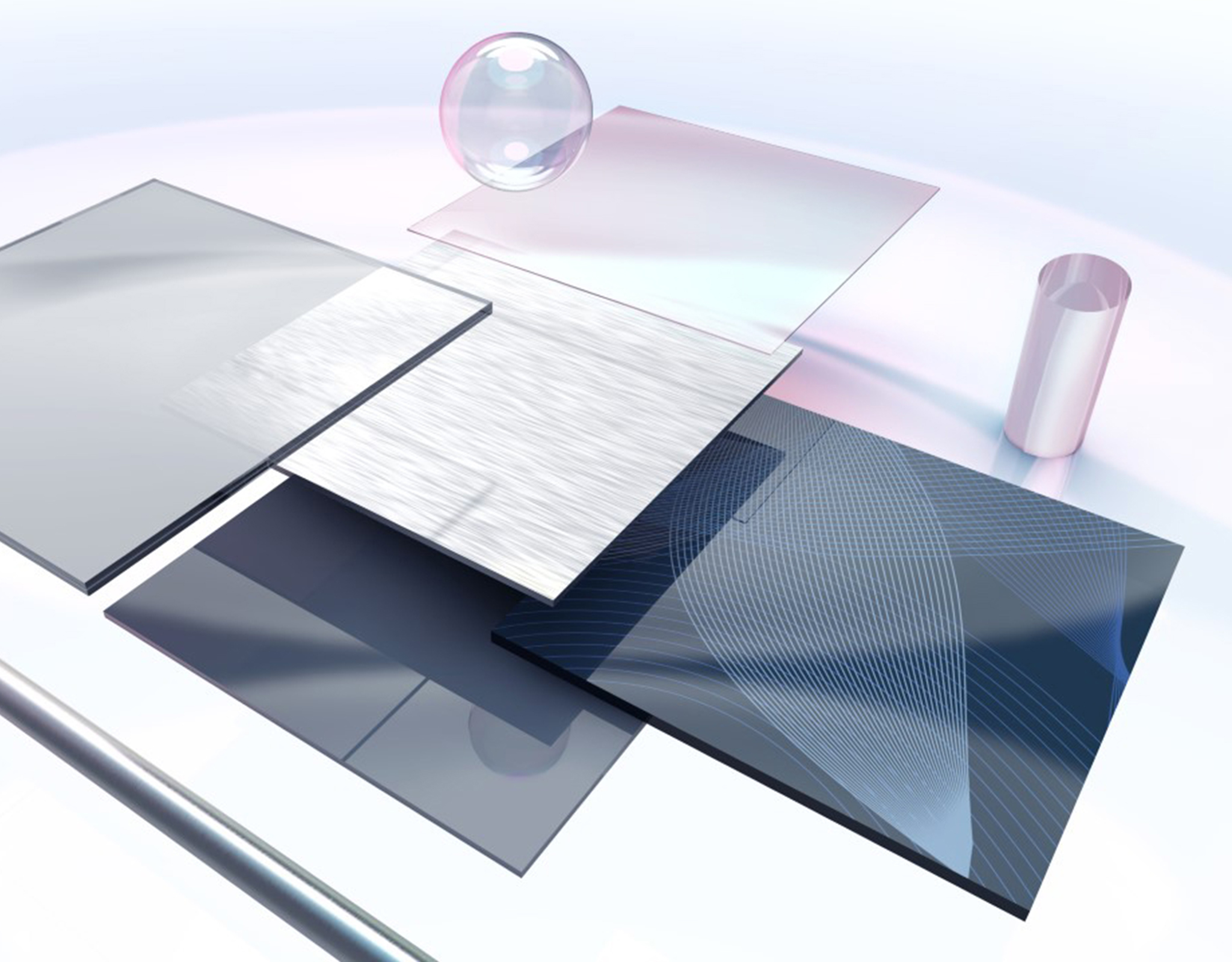 The new "Sharing" collection is characterized by its angular dependence effects and a neutral color palette. Those are particularly fitted for shared spaces where interactions are frequent and the seamless integration of devices is necessary in a homogeneous way. Sharing means also caring, that's why specific coatings like "easy-to-clean" are used for hygienic purpose and angle-dependent films allow for more privacy for individuals.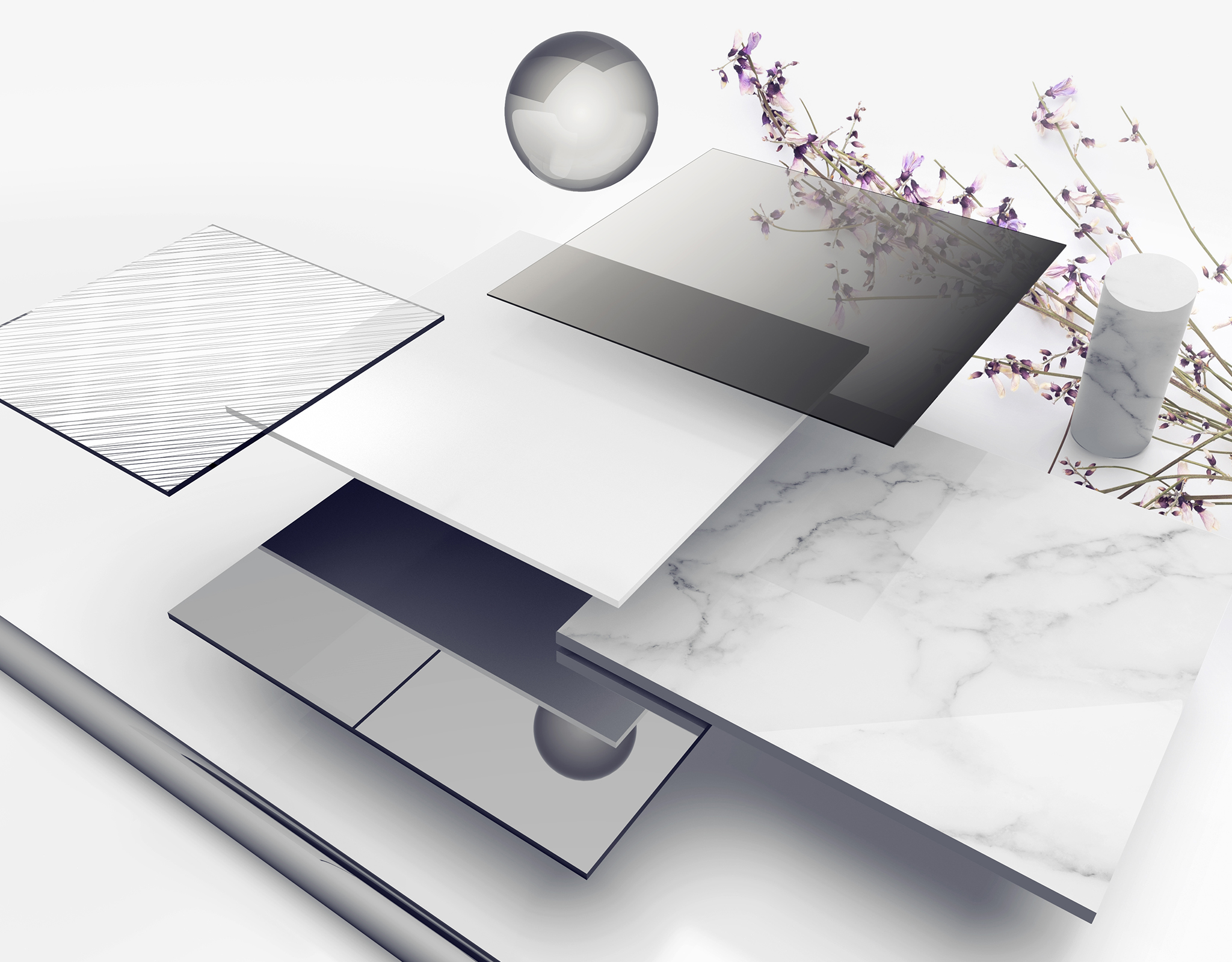 The "Serenity" collection is made for single private surroundings. The recreation of natural materials like marble makes the collection lively and evolving. Also, this dimension is achieved with the utilization of mirror effects, applied from opaque to semi-transparent to play with natural light. Finally, glass can serve as cover for noble materials to enhance their durability.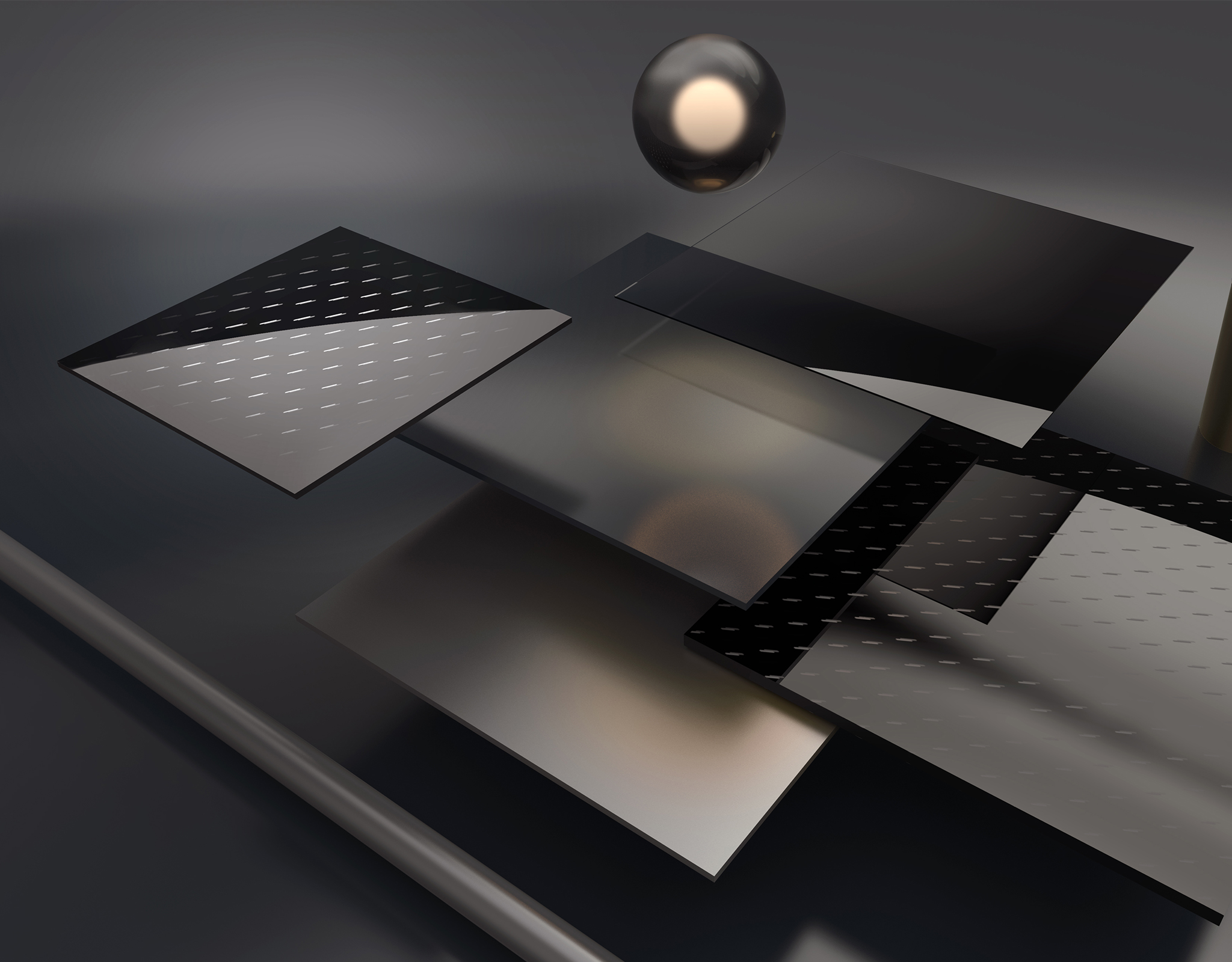 The last "Dynamism" collection is ahead of time and provides a new vision of aesthetic and customization. This premiumization is achieved through sight and touch with different levels of etching. An extra Matte finish will bring velvet touch feeling and higher perceived value while partial etching will allow tactile differentiations. In a nutshell, a set of innovative patterns and touch features valuing technology integration.
Those samples represent a snapshot of our technologies available and applicable for decorative glass. For specific enquiries, you can reach us via our Contact page or by e-mail: feelinglass@agc.com