The FeelInGlass® team is proud to introduce new possibilities in thin glass customization through its range FeelInspiration, unveiling an exclusive video to present our first collections for this year.
The evolution of needs in design and display integration are making challenging the way manufacturers are adapting to this trend. Indeed, displays are more numerous in interior designs and it becomes necessary to progress and adapt not only in the functional way but also aesthetically.
In order to prevail in that way with our Feelinspiration range, we explored a differentiated approach to integrate glass products in interior environments. This was also the opportunity for us to unveil some of the core characteristics of our ultra-thin chemically reinforced glass which performs significantly in mechanical and optical aspects. Technically wise, it meets high standards in terms of fire, humidity and UV resistance, making it suitable for any kind of usage whether inside or outside.
You can find all the technical details here: Technical Details
Eventually, our wish is to assess the different environments in which it could be integrated and in which way. This results in an evolving range of 3 collections, all dedicated to specific atmospheres and environments.
The necessity for individuals to both conciliate interaction and privacy at the same time is at the starting point of our first collection "Sharing". Blue, grey and neutral shades with original patterns as well, to create living spaces fitted for exchanges and collaboration.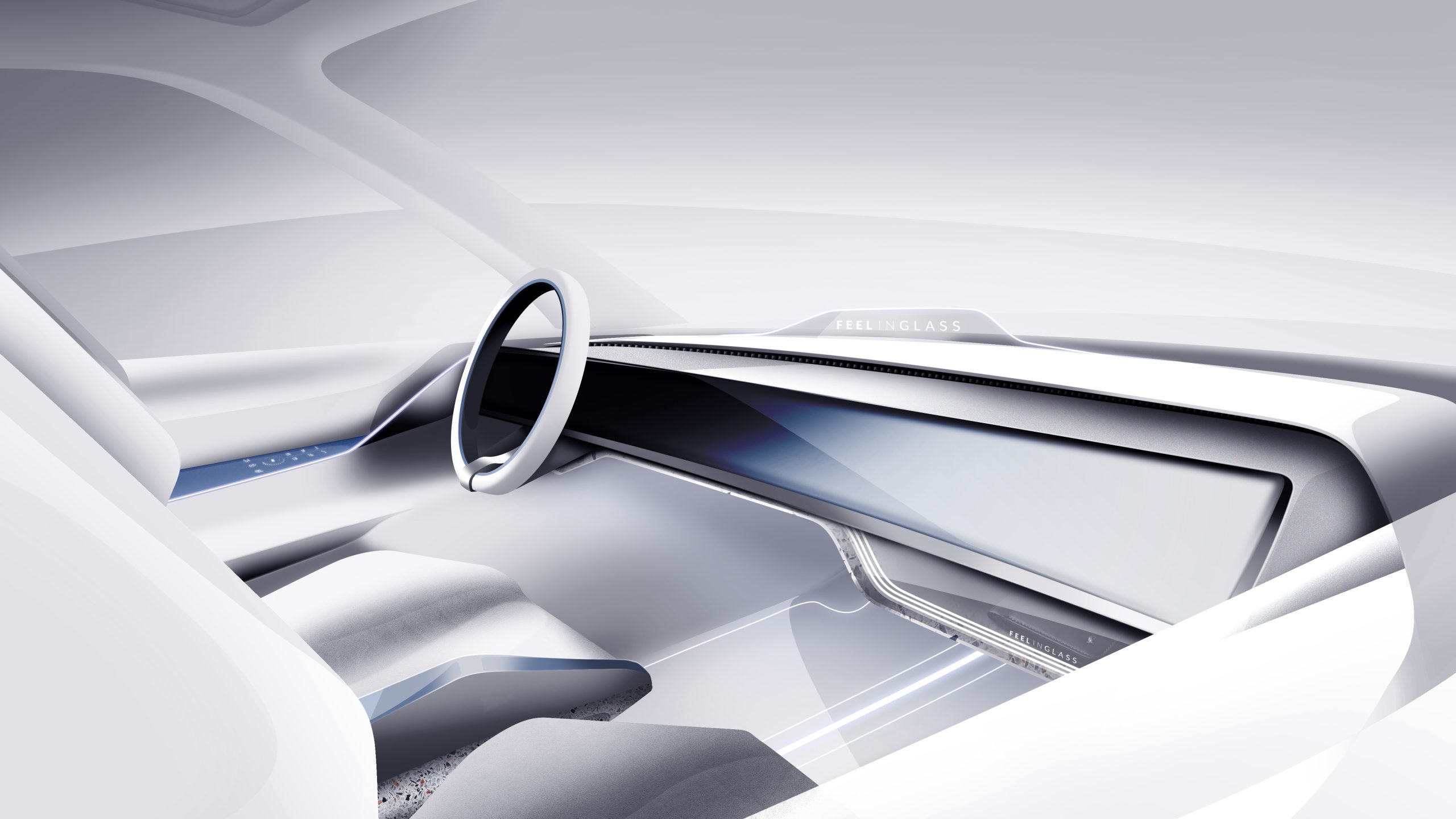 The other prominent trend we want to highlight is the need to isolate ourselves. "Serenity" is a collection dedicated to composure and peacefulness. With the usage of soft shades, mirrors and natural materials like wood or marble, it is fitted for cosy interiors.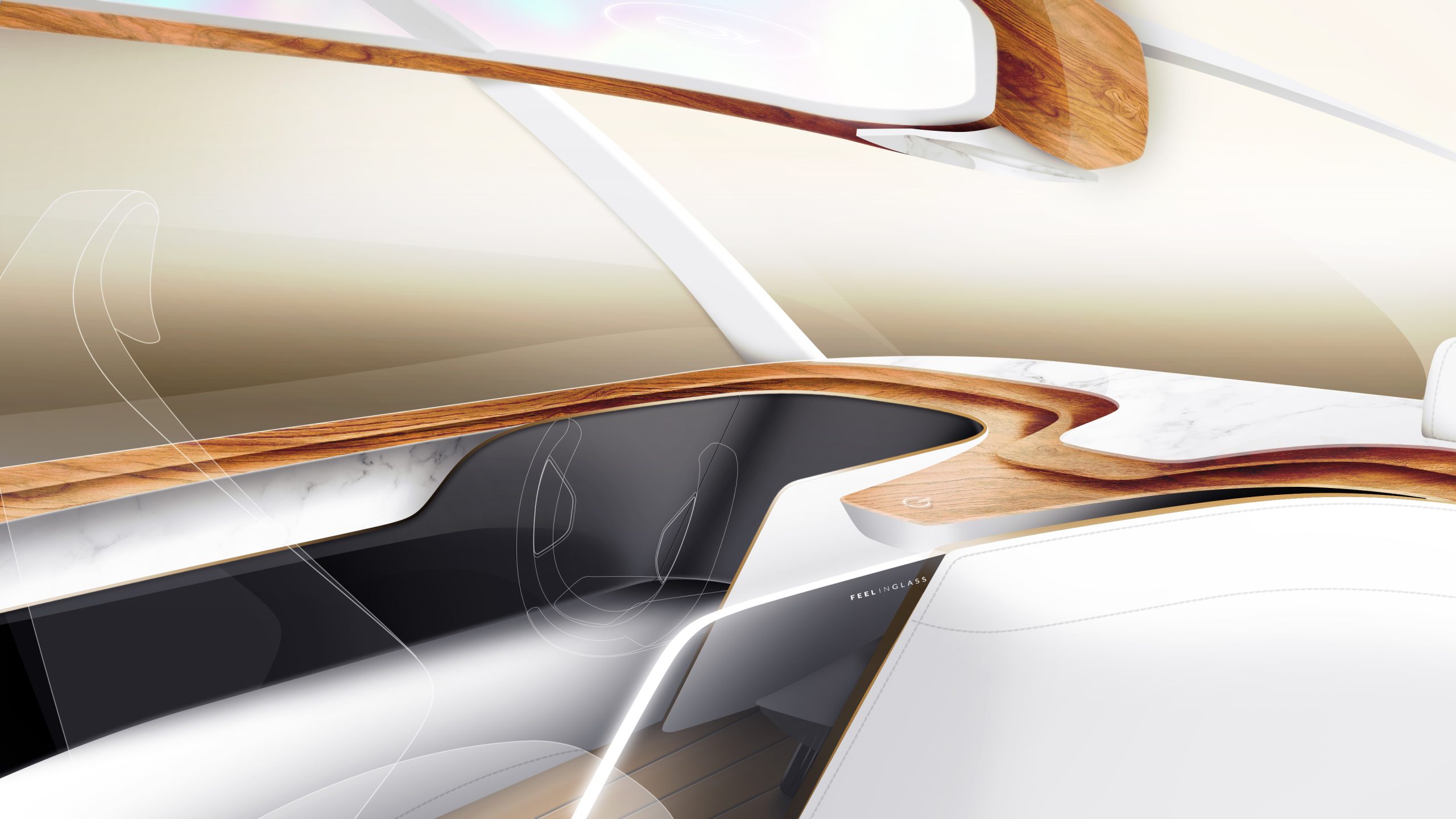 Our last wish is to elaborate a lively and energetic collection translating our fast-paced way of life. "Dynamism" is composed of dark shades and differentiating roughness on glass in order to create dynamic and sensorial environments bringing a kind of futuristic atmosphere.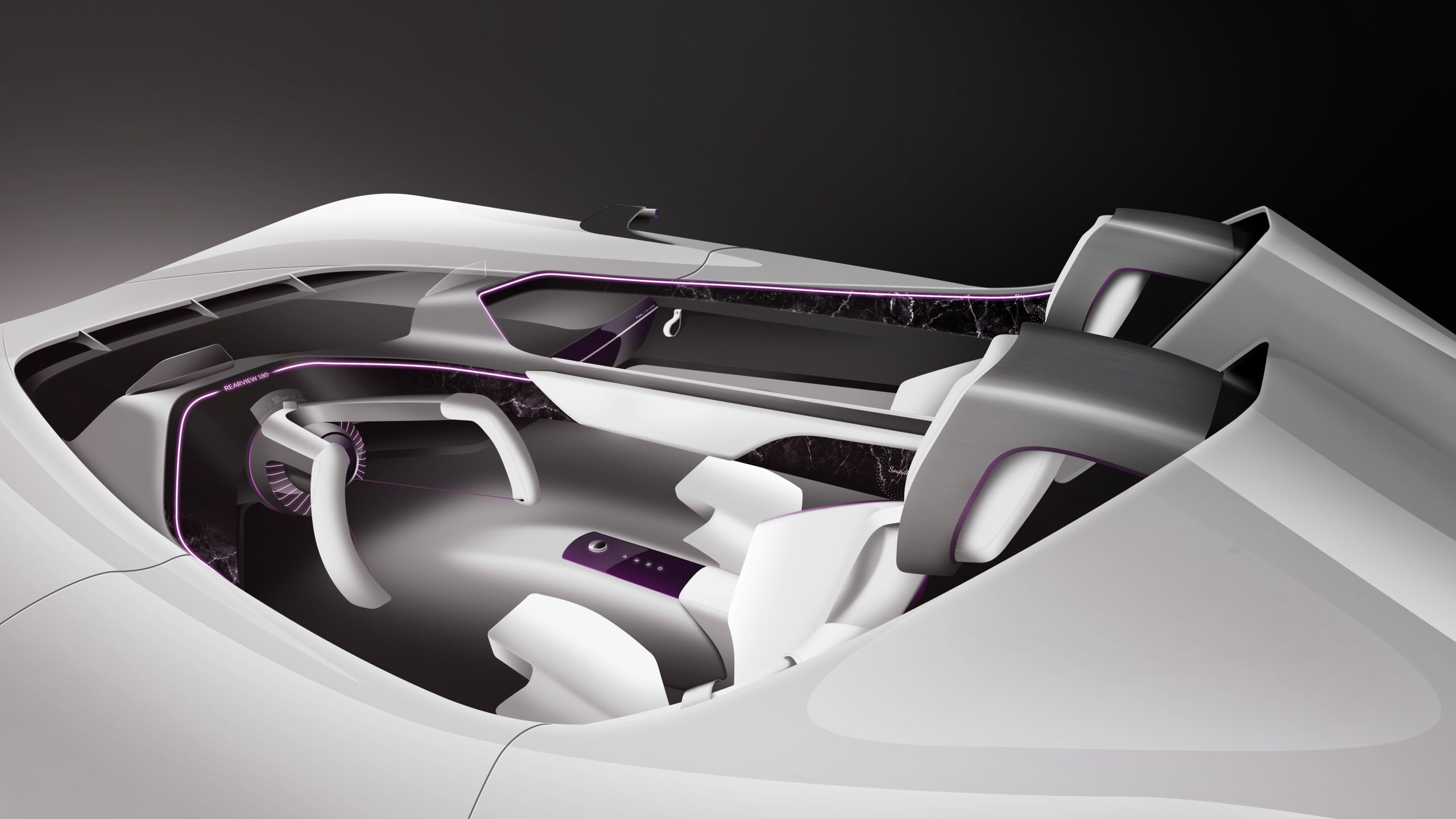 To watch the video, follow this Link